One of the most important parts of the home is the kitchen. You'll want to it right and make it a space you love to be in!
Countertops should be moisture-proof, durable and withstand those crazy cooking days for the whole family for years to come.
In addition, you'll probably want your kitchen to look aesthetically pleasing and stylish. There are so many design possibilities with stone. Your stone countertops can add color and character, or it can compliment a rather funky design you already have going on with a neutral colored stone.
Here are some countertop options for you to choose from. At Eugene's Marble & Granite, we only offer the nest natural stone and engineered quartz. However, here this guide will show you your options so you can fit what best suits you style and budget.
Laminated countertops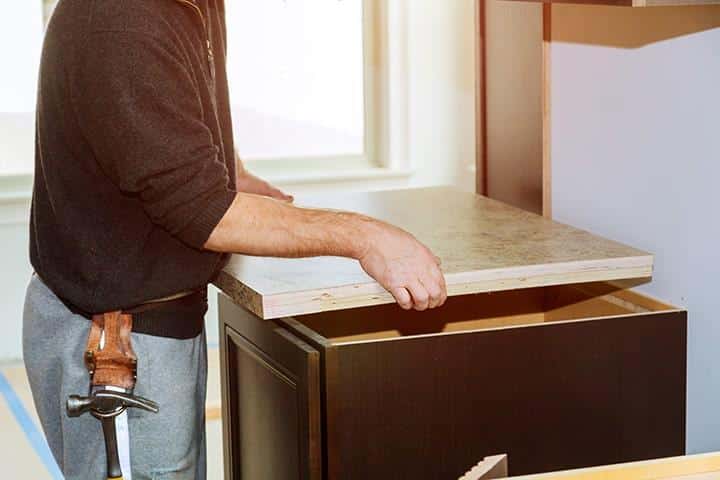 Laminate is the most accessible material for countertops and is rather inexpensive and supplied in wide color palettes. Handle these countertops with care as they can be damaged by a burning hot frying-pan or by scratching.
It is also important to wipe it dry, otherwise the material can swell because of constant effect of moisture. If you have chosen a countertop with a colorful matte surface, any scratches and spots appearing with time will be less visible than on a monochromatic glossy surface.
Engineered stone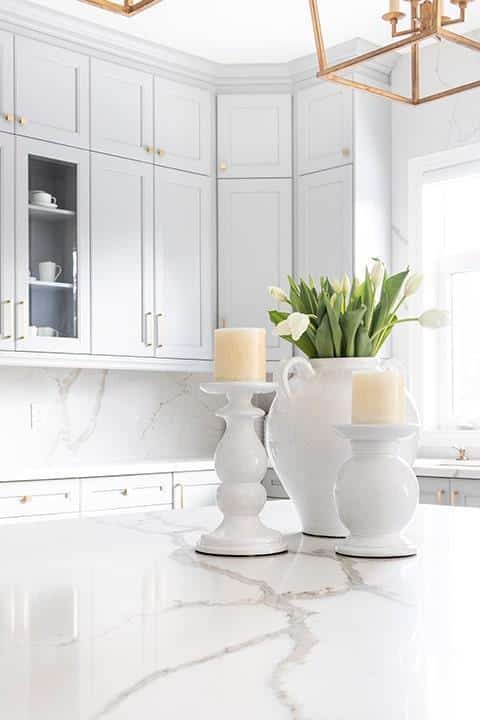 These countertops are made of mineral chippings and resins. They are produced in a wide color palette as differentiated from the countertops of natural stone. Such countertops are long lasting, moisture-resistant and very durable. None the less the price of these two materials is approximately the same.
Granite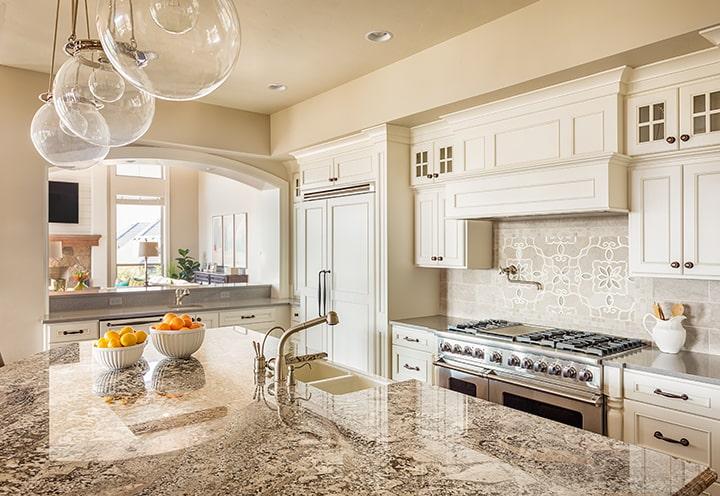 This popular stone is practical, durable and versatile. Many color and pattern options with this stone. There are two versions of surface finishing: one produces a polished, glittering stone, and the other makes it honed (a special finishing leaving a matte finish). The price on granite countertops depends on many variables, including color, surface finish and origin of the stone. Other natural materials such as marble and limestone are softer in comparison with granite and require more care.
Wood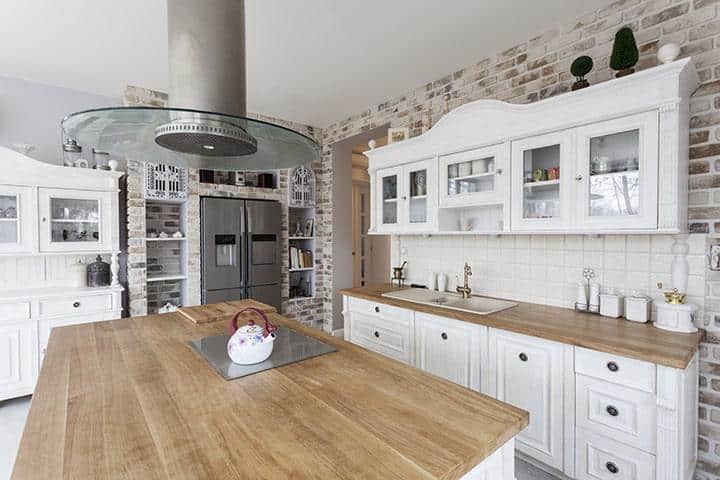 Wooden countertops are beautiful, and often used in kitchens. They are easily washed and any scratches on their surfaces can be ground off. Water can deteriorate them rather easily, so wipe your countertops with oil from time to time to produce a protective film on their surfaces.
Concrete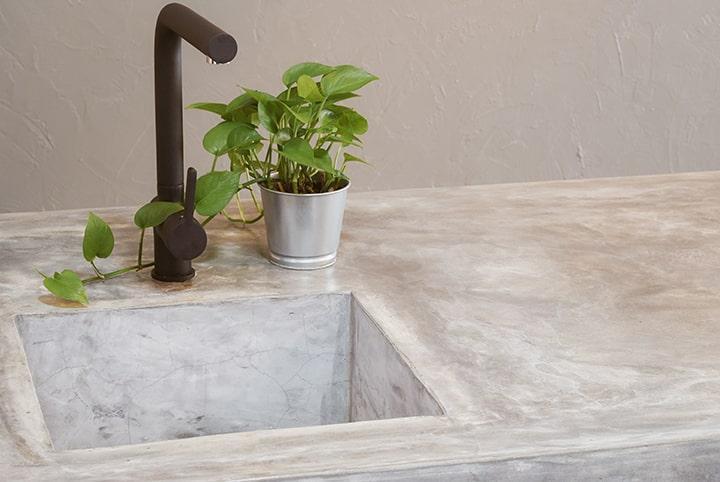 Concrete countertops are actively gaining popularity. Add some pigment to the concrete, and viola — it has color! Concrete countertops can have polished or ground surface with veins like in marble, or with flecks of small stones and cockle-shells.
Extreme differences of temperature can cause their surface deformation, moisture – changes in color, salt and acids can etch the concrete. Therefore in order to maintain the exterior of countertops it is advised to treat them using special wax or paste every 2-3 months.
Steel
Steel countertops are twice cheaper than engineered stone. Countertops of steel are solid, moisture-proof, and withstand any temperature. The only drawback is with time they can become scratched. With properly chosen materials and colors of kitchen cupboard fronts, and walls, an apron your steel countertop will blend with other styles.