Why Granite Countertops Increase Value of Home
There are many options available today for new countertops. Granite countertops offer great durability and a variety of colors. Find the best countertop for your home. Our experts are ready to help! Get a FREE Quote Today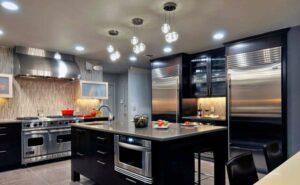 1. It's Timeless
Granite has always been popular, and it'll likely stay that way. Its affordable, beautiful, practical, durable, and unique. No two stones are alike, there are many color options, and there is a range of different prices. Everyone will find something that works for them.
Your prospective buyers will appreciate something they won't have to replace any time soon! Granite far passes the durability of laminate and butcher block. Granite is one of the hardest rocks on Earth and can last a lifetime. Plus, it's not as sensitive to household cleaners as other stones.
3. High Return on Investment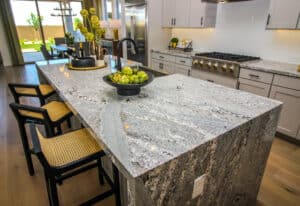 Any realtor or interior designer will tell you — kitchens sell homes. A modern kitchen is something everyone wants and will choose one home over the other if it has a nicer kitchen. Kitchen renovations don't cost a fortune — its very possible to improve your kitchen countertops for just $2,000, which will, in turn, bring you money well over that amount.
4. Low Maintenance
Granite is easier to upkeep than marble or quartzite. It's harder to scratch and stain — therefore less likely to have to repair. Plus you won't have to seal your stone as often.
5. Friendly to the Environment
Because granite is a natural stone, no harmful chemicals are used during manufacturing like other countertop options. Safe not only for the environment but also for people!