Quartzite Countertops Colors in Charleston
Quartzite countertops are a unique combination of practicality and affordability that will make you satisfied with the look of your kitchen.
Are you looking for a unique countertop with a large selection of color possibilities and a sizable quantity of durability? If so, you should check into Quartzite countertops Colors in Charleston. If you want to attain a wonderful aesthetic, which can be accomplished by choosing one of the many various white granite colors, you should definitely think about quartzite countertops.
Quartzite Countertops: What is it?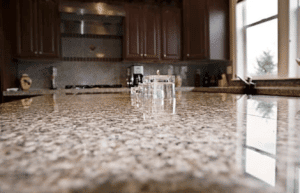 A natural stone known as quartzite is used to construct countertops. It is offered in white and grey tones. For instance, they might have a thin black or brown thread woven through them. Additionally, they could have different colors woven within them. You might, however, notice more shades, such as pink or red, or even blue, yellow, and green. This is due to the fact materials can enter and help alter the colors.
This is a great choice if you're looking for something distinctive. They feature a framework that is significantly more sturdy when compared to other types of stone, like marble, making them a great option for people who appreciate their durability.
The stone you install will also have a very natural appearance, which will produce an amazing pattern and style for the kitchen, the bathroom, or any other room in your home that you choose to utilize.
The Most Popular Quartzite countertops Colors in Charleston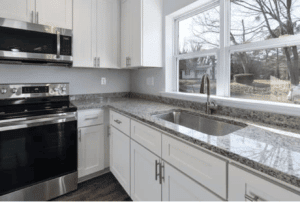 Natural stone improves a space's aesthetic. Quartzite can have dramatic and stunning patterns or peaceful and relaxing colors.
These are the colors of quartzite that are most frequently used:
Azzurra Bay
Azzurra Bay quartzite has a pale blue backdrop with interlaced grey and white layers. The stunning show often reminds viewers of ocean waves. Quartzite from Azurra Bay adds detail and intrigue to a design while maintaining a neutral color palette.
Taj Mahal
It's easy to see why Taj Mahal quartzite countertops are so popular. Its ivory white color reminds us of the monument to love it was named for. Taj Mahal quartzite's unique crystalline structure adds complexity while keeping a simple, relaxing color palette.
Fantasy Macaubus
Macaubas Fantasy quartzite's swirls will make any area feel breezy. This stone is easy to decorate around because of its relaxing blue, grey, and tan tones on a white background. Macaubus Fantasy is great for a kitchen, bathroom, or outdoor environment.
Calacatta Luxe
Calacatta Luxe is a great choice for anyone who wishes to turn their home into a luxurious spa. It includes light grey veining on a white background. The light and colorful palette of this stone can help open up your space, making it appear larger than it is, and reflecting light to increase your home's brightness and freshness. Calacatta Luxe marble's multidirectional veining creates a softly undulating rhythm and movement.
Dakar
Its striking design evokes water's force. Darker grey veining sweeps and swirls across a lighter grey and white background to generate energy and movement. Dakar quartzite is a beautiful choice for a home accent wall or principal fixture. Quartzite's neutral tones make it easy to coordinate with furnishings and décor, and its desired properties make it easy to maintain.
Eugene's Marble & Granite
If you're looking for Quartzite countertops Colors in Charleston, contact Eugene's Marble and Granite. We offer a great selection of colors and types of countertops that are perfect for your home. Our design specialists can help you choose the best countertop for your needs, and we'll install it for you quickly and affordably.