5 Top Quartz Countertops in Charleston
5 Top Quartz Countertops in Charleston – A quartz countertop is a popular option for kitchen countertops. It is a durable, non-porous, and heat-resistant material. You can polish it to give it a smooth and shiny look.
Are you wondering if Quartz Countertops, Charleston, are available in your area? Let's find out some of the most popular colors used in Quartz countertops!
We offer a wide variety of quartz countertops in Charleston and are hands down the best and most reliable. We have been installing quartz, granite, marble, limestone, glass tile, and more for years now.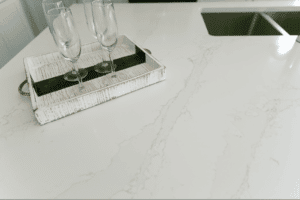 Our team is experienced and knowledgeable with all types of kitchen remodels, including traditional kitchens to modern kitchens with stainless steel appliances. One of the best ways to confirm a company's reputation is to read reviews. Head over to our reviews and see what our customers have to say about us. Moreover, you can head over to our gallery to look at our most recent works.
5 Top Quartz Countertops in Charleston: Color Options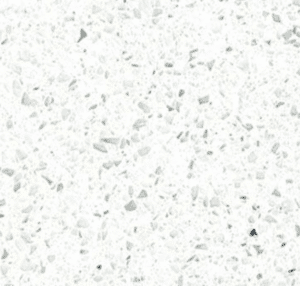 If you are searching for the perfect Quartz Countertops in Charleston, then Arctic White might be just what you have been looking for. With its pure white color, it will match any interior design that you may have and will blend seamlessly into your home's decor.
Arctic White is pure white quartz that is one of the popular Quartz Countertops colors that makes your counters look top-notch. It has a timeless look, making it one of the most popular quartz countertops in Charleston. Also, if you are looking for the perfect match for wood cabinets in either grey or white color, arctic white will add a clean, elegant, and classy look to your kitchen or business space.
The countertop color that will add some cool effect to your home is Babylon grey. It has simple patterns on it, which makes it look sleek and sophisticated. It is also a very popular choice these days.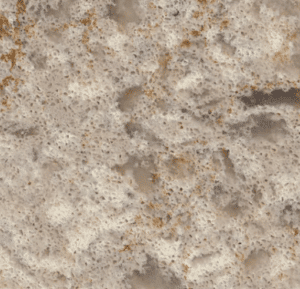 Chakra Beige is a warm tone that goes well with wooden cabinets. It can help to bring out the natural beauty of your kitchen. It will provide an earthy feel and enhance the rustic look of your cabinetry. So if you want to achieve that sense of peace and calm in your home, chakra beige is your go-to option!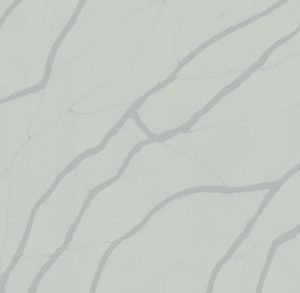 Calacatta Sierra is a beautiful white marble that adds a touch of elegance to any kitchen. It comes in various shapes and designs, with an eye-catching vein-like design. Calacatta Sierra is also popular for its timeless design, which makes it a perfect option for those who want to incorporate something bold in their kitchen or bathroom. We confidently say that this Quartz Countertops, Charleston, will surely take your breath away!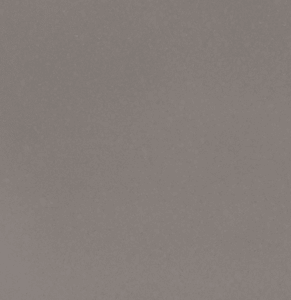 Many people still prefer even-colored countertops. No matter how much trends have changed, people are in favor of gray countertops.
Looking for a color that can make a statement in your kitchen? Fossil Grey is the one. It will be an eye-catching color that will not only add an aesthetic appeal to your kitchen but also provide a balance between the light-colored white walls and cabinets.