Quartzite Countertops in Charleston – Is it Worth the Money?
Quartzite Countertops in Charleston – Is it Worth the Money? 
Do you want to upgrade your kitchen countertops with quartzite? Many of us want to update the quartzite countertops but need clarification about their worth. This guide is for you if you also need clarification about whether quartzite is worth the money. 
Quartzite is a famous stone for remodeling kitchen countertops. You can use it for your kitchen renovation project in Charleston and get the ideal value for your money. Here we will share some price-worthy advantages of using quartzite countertops in charleston that help you understand its worth. 
What is Quartzite?
Quartzite is a famous material for kitchen countertops. Ensure to know the difference between quartz and quartzite to understand its worth. However, quartzite is a natural rock from the metamorphic mineral quartz. With time the stone converts into sandstone through exposure to heat and pressure. The experts and professionals manufacture quartzite countertops by slicing them into small slabs. Some people ask what the difference is between quartz and quartzite. Please, know, these are completely two different materials. 
Advantages of using quartzite countertops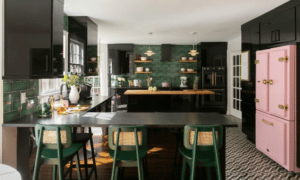 If you are looking for a suitable countertop material, then look for quartzite countertops. It will give your superior value and enhance the kitchen's look. Now the vital price-worthy advantages of installing quartzite countertops include the following:
Quartzite countertops are durable
Quartzite countertops are more durable than all other materials, including granite. It has the highest hardness level of around 7, which makes it more durable. It is a stable countertop material for your domestic and commercial projects. It is a safe and porous material with the ideal sealing of the natural stone. You can also seal the quartzite with additional protection to enhance durability.
Quartzite resists etching
The quartzite countertops resist etching even after exposure to hard substances like lemon or vinegar. It will not get any kind of stains like other marbles. The quartzite countertops didn't get any stains, making them the perfect choice for kitchen countertops.
Quartzite countertops are easy to maintain
Kitchen countertops need proper maintenance to enhance their durability. However, the quartzite countertops will remain intact with heat and acidic substances. It is a natural stone with a specific porosity level and is easy to clean. You don't need to use expensive substances to clean the quartzite countertops. It comes with scratch-resistance sealing to enhance its cleaning and durability. 
Quartzite countertops are cost-effective
The quartzite countertops are more reasonable than different other stones. It is a cost-effective choice for renovating your kitchen countertops. You also need less cost to maintain the quartzite countertops and enhance their appearance in your kitchen. However, the installation cost of quartzite countertops depends on their thickness and length according to your kitchen requirements. 
Available in different colors
Quartzite countertops are an artificial option that comes in plenty of colors. You can get various hues and shades in quartzite countertops and enhance your kitchen appearance. You can also take help from professionals to install the right color of quartzite countertops. 
Eugene's Marble & Granite is one of the most highly professional companies in Charleston. You can hire us to renovate the quartzite countertops according to your budget and add value to your kitchen.