5 Latest Trends for Quartz Countertops in Charleston
Latest trends for quartz countertops in Charleston 
Do you want to update your kitchen to bring new energy into your house? The countertops are the central part of the kitchen that can change the whole interior game. Changing or replacing kitchen countertops will help to get a new look and make them more attractive. Moreover, the kitchen countertops require regular repair and maintenance services to maintain their final look. Usually, we pay more attention to retaining the cabinets in the kitchen and neglect the countertops. But it ends up changing the whole countertops. 
Quartz countertops are one of the most attractive materials in charleston. If you want to renovate your kitchen, follow the latest trends in quartz countertops. The new year brings new colors and trends in quartz countertops that you can follow and enhance the overall look of your kitchen. 
Here, we will share the latest trends and colors for quartz countertops in charleston. 
Trendy Colors of Quartz Countertops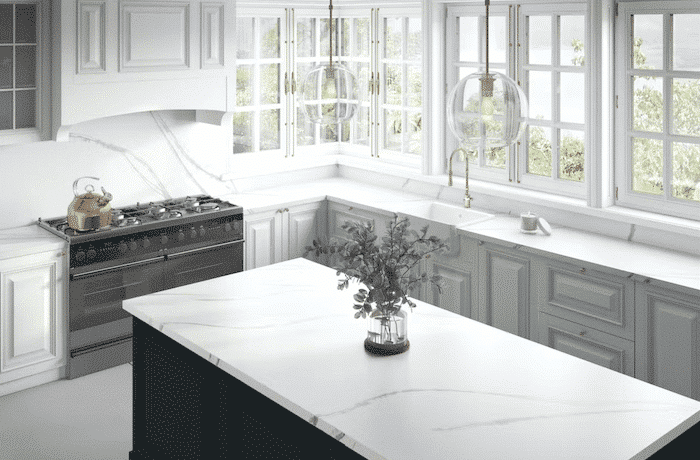 The quartz countertops bring many new advantages and features to your kitchen. It comes with a wide range of colors, versatility, and patterns. The trendy colors of quartz countertops have a solid finish that you can use for your commercial and domestic projects. 
1. Babylon Grey
Babylon grey is one of quartz countertops' soft and trendy colors. To enhance your kitchen interior, you can find mild and delicate patterns in Babylon grey. It is the perfect color for bringing more light into your kitchen. 
2. Cascade White
Cascade white is a fantastic color that comes with quartz countertops. It is one of the trendy colors, especially for commercial projects. It features medium taupe patterns in grey shades. 
Trendy combination with cascade white
Combine cascade white with light color tones. You can combine it with nude shades and enhance the overall kitchen look. 
3. Chakra Beige
Beige is always trendy in kitchen countertops. Chakra Beige is a modern shade that adds warmth to your kitchen. Chakra beige features brown and rusty hues. 
Babylon grey is a trendy color, and you can combine it with the black and white themed kitchen. It is a dark shade that adds warmth to the white-themed project. 
Trendy combination with chakra beige
Chakra beige is ideal for woody cabinets. If you have rich colors in your kitchen, you can complement them with chakra beige. 
4. Calacatta Classique
If you want to add a marble look to your kitchen, get another trendy color, Calacatta Classique. It features the soft grey marble features that suit best with your neutral countertops. 
Trendy combination with calacatta classique 
If you need clarification about styling the Calacatta Classique, then complement it with a neutral cabinet. It will complement your kitchen interior ideally and enhance the overall look. 
5. Calacatta Miraggio Gold
Refined & extraordinary, Calacatta Miraggio Gold makes a striking statement. This countertop has a crisp white background and elegant golden brown veins.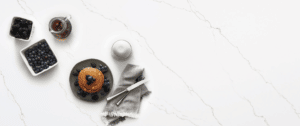 Eugene's Marble & Granite is one of the professional companies in Charleston if you want to replace your kitchen countertops. We have a team of professionals who help replace kitchen countertops and enhance the kitchen interior by installing trendy quartz countertops.