Quartz vs Granite
Since quartz countertops have entered the market, homeowners have had a wider selection of options to choose from. Here are some tips and information to help you choose between quartz and granite.
The truth is, you can't go wrong when it comes to quartz or granite. Both materials are very durable and look great. However, there are different advantages to both.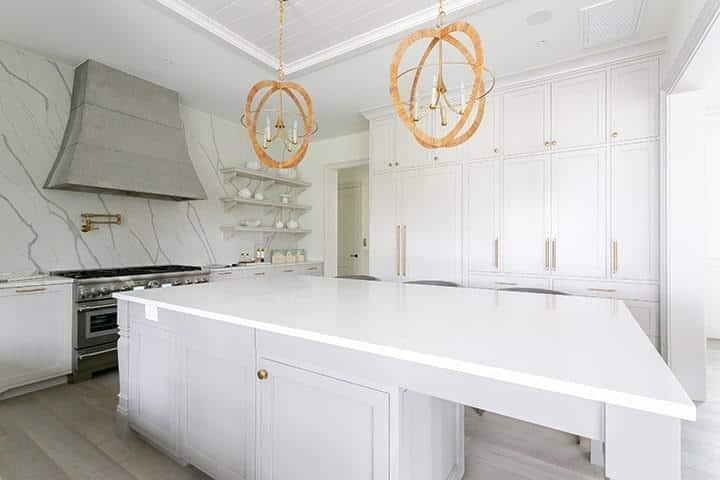 Fabricated from one of the hardest minerals on Earth, quartz can also have a glass or metallic flecks to add beautiful dimensions. Quartz most notably, is non-porous. This means bacteria cannot grow and the surface is stain resistant. Easy clean-up! This also means you never have to seal your quartz countertops!
Quartz not only provides durability — it provides unique color options that other stones cannot. Because quartz is engineered, there are many bright white, marble-mimicking color/pattern options. It can allow for that modern light-colored kitchen with the benefit of easy maintenance. In addition, quartz is manufactured in bright, vivid colors like blue, red, pink, green, and more, if you are daring!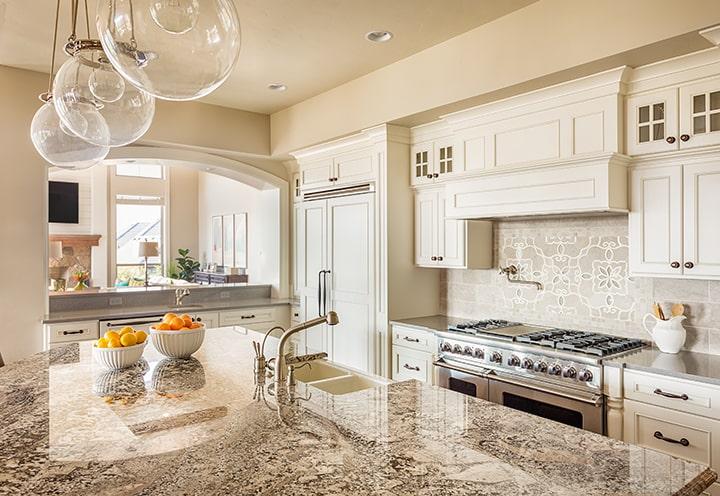 Granite is one of the most popular and commonly used stones for countertops. It is durable like quartz, although it is porous. Granite is a natural rock, cut and polished to be used in homes. It is still stained-resistant despite being porous, but not to the same extent as quartz. However, its natural beauty might just be worth it. Each color and pattern is unique — no two slabs alike, with gorgeous colors.
In addition, granite is good with high heat. You will not be at risk if you set a hot pan on its surface like you would with quartz countertops. Although, using a trivet is still recommended.
To wrap things up — looking at your needs and preferences will help you determine which stone is best for you. If you have young children, quartz may be the way to go. But if you are on a budget, choosing a lower-end granite may work better for you.
Happy choosing! EMG is always here to help. Your home remodel or building project doesn't have to be stressful. We can help you every step of the way.