Install Quartz Countertops in Charleston
Quartz countertops have gained popularity among architects, builders, and customers as more styles and hues have been made accessible to the general population.
Because they are man-made organic stones, the color, style, texture, and appearance options are almost limitless. Looking to install quartz countertops in Charleston? Look no further.
Quartz counters have a lengthy and remarkable list of positive attributes. As a result of its nonporous construction, this minimal effort-requiring choice is resistant to the growth of bacteria. Unlike other porous rocks, the tiny pores in this stone are incapable of harboring germs. What's more, they are pleasing to the eye.
Here's Why You Should Install Quartz Countertops in Charleston
·       The Cost-Friendly Pick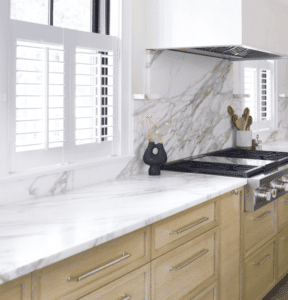 When you look at the prices of quartz, they are much more budget-friendly as opposed to other materials.
You may bring down the price of your new countertop in some ways. You can go for the classic quartz styles. Some reasonably priced quartz alternatives are both attractive and functional.
Secondly, designing simply for whatever you need might reduce the quantity of stuff and cuts required. This is where a professional quartz provider and the installer come into play. At Eugene's Marble & Granite, you can get expert opinions on the installation process.
·       Heat Resistant Qualities
Quartz is, in fact, heat-resistance. At 175 to 185 degrees Fahrenheit, they're cooked and cured in industrial ovens. Quartz counters are durable and resistant to cutting tools and scrapes because of their manufacturing process.
The material's long-term usefulness is one of its best features. However, make sure that you don't expose it to too much heat, or the pigments and resins in quartz might get affected.
Due to the obvious polymer resin texture, these countertops are more resilient than marble ones. They are stain-resistant and need less care over time.
·       Scratch-Resistant Material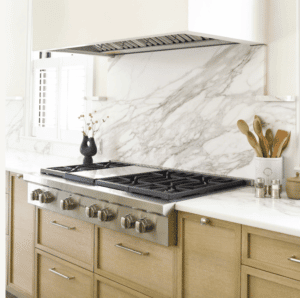 A countertop made of quartz is very scratch-resistant, but it is not unbreakable. Remember that this does not rule out the possibility of a scratch appearing. This is due to the stone's remarkable toughness and endurance when scratched with sufficient power.
Quartz surfaces can withstand heavy use in the home in the bathroom and the kitchen without showing signs of deterioration.
You won't be dissatisfied if you choose quartz since it is a long-lasting stone.
Time To Get Started
Upwards of 10% of the population of the US has been a fan of bath and kitchen remodeling. What's more, the replacement market is valued at around $85 billion. In such times, don't shy away from jumping on the bandwagon.
Contact Us Now!
Quartz is a great pick for kitchen and bathrooms alike. However, make sure that you don't carry out the challenging installation task yourself. Why? Well, while DIY projects are fun when dealing with quartz, any mess-up in the DIY process can cost you hours and tons of dollars! Get experts from Eugene's Marble & Granite to install quartz countertops in Charleston.